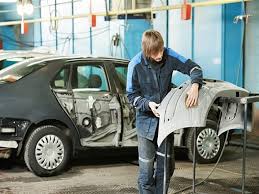 Car accidents are quite common and usually occur due to a lapse in concentration. Most drivers who cause an accident are occupied with looking at their mobile phones or here and there, and fail to focus on the road. Accidents usually occur when a driver isn't focused on the road. Even if you are driving smoothly, there's always a chance that another driver will hit your car. If that happens, your car is likely to sustain a considerable amount of damage. You will need to take it to a local workshop for smash repairs. Here is a brief guide to help you with smash repairs.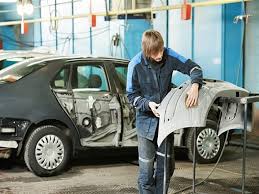 Find a Reputable Workshop
First and foremost, you need to look for a reputable workshop that has experience in smash repair work. It's important that you do your research and find a company offers high quality Perth smash repairs. Considering the fact that Perth is a sprawling metropolis with many local businesses, it won't take you very long to find a workshop close by that offers high quality body repair services. You can ask people in your social circle about where they get their car repaired from.
Keep in mind that not all of the companies that promise exceptional body repair work are able to follow through on their claims. Most of this is just marketing gimmicks, so you have to be careful that you do your research first before taking your car to their workshop. A reputable workshop is likely to have a massive working space and a group of workers who are fixing several vehicles. You can take a look around their workshop in person to get an idea about the scale of operations that they have.
Negotiating a Fee
When you take your car to a local workshop, they will carefully go over it and then give you an estimate for the repairs. You can always negotiate with the company to bring the price down for the repairs. It's important that you talk to the mechanic and bring the price down as much as possible. If you are still not satisfied with the price, you can talk to multiple workshops in the region and get estimates from them.
Insurance
Before you give your car for smash repair work, it is very important that you find out about the company's insurance policies. Do they accept insurance from your provider or not? If you want to save money on the repairs, it's highly recommended that you give it under insurance. You can save a great deal of money if the company accepts insurance. These are a few things that you should know about giving your car under insurance to a local workshop.